Is your Mac getting too hot in the summer time?
Do you have an Apple MacMini and you would feel comfortable to turn on the fan a little bit more?
Then I would recommend the Software Macs Fan Control (LINK).
Why use it:
– better health for you hardware
– monitor temperature sensors
Usage:
1. Download the Application and install it (Download LINK)
2. Now you can open the application and see the change the Control from Auto to Custom

3. You can choose a constant RPM value or a sensor-based value.
Choosing "Constant RPM value" will turn on the fan to the RPM what you choose.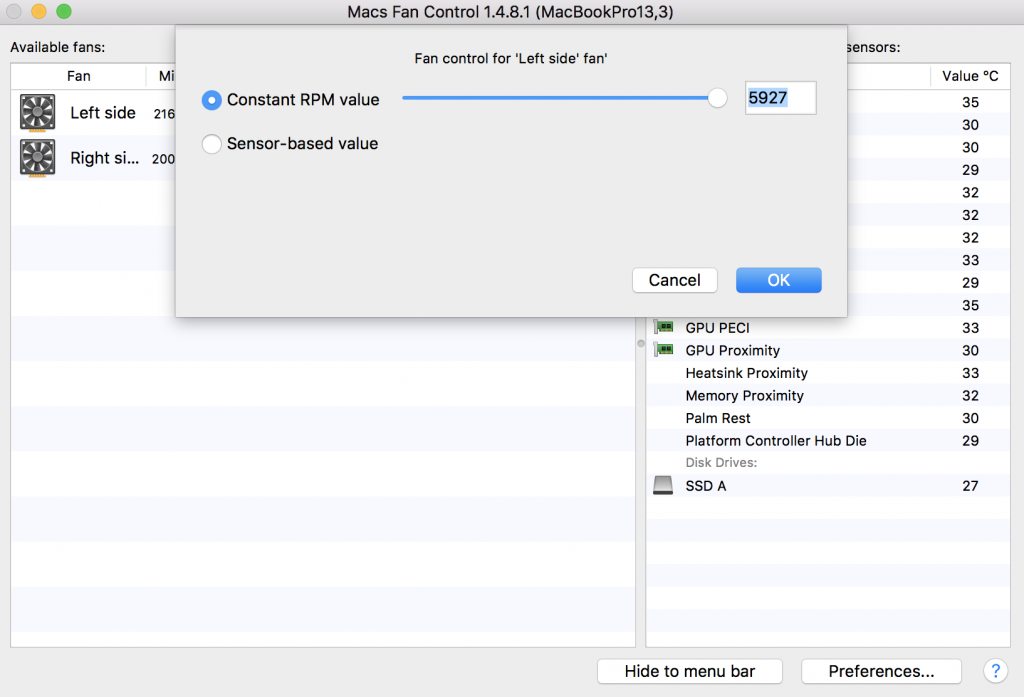 4. If you klick a "sensor-based value" you can choose the sensor you want to have as a trigger.
Don't forget to set the temperature settings. (Normal and Maximum)
5. To enable the autostart you have to open the Preferences (klick on the Preferences button on the right bottom)
and enable "Autostart minimized with system"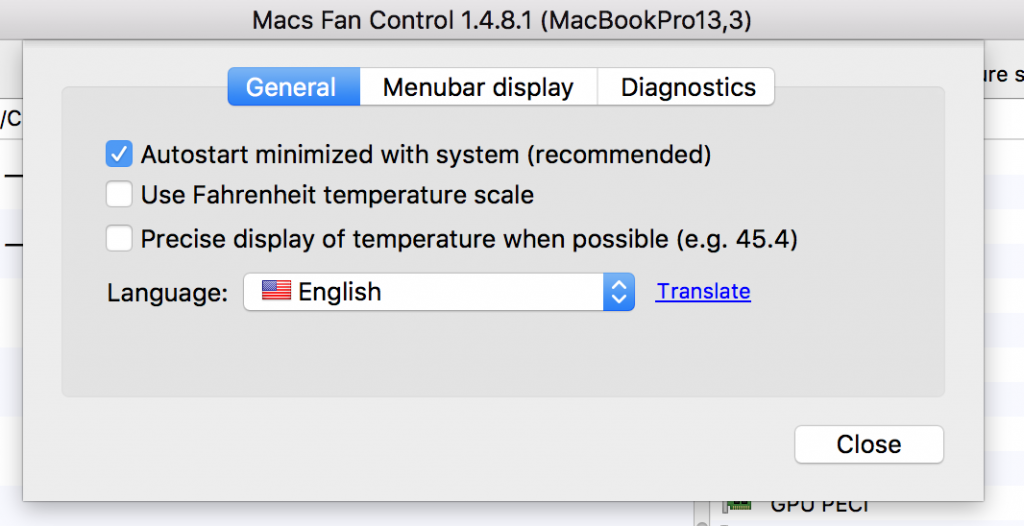 System:
OSX Sierra (but it works with nearly all versions of OSX)